New Patients at
Mager Chiropractic Center
After you have booked your appointment with Mager Chiropractic Center, you may go online to complete our new patient paperwork at your convenience.
If you're not able to complete the paperwork online, simply come in a few minutes early to complete it in our office. Bring your photo ID & insurance card, and any recent imaging or reports relevant to your condition.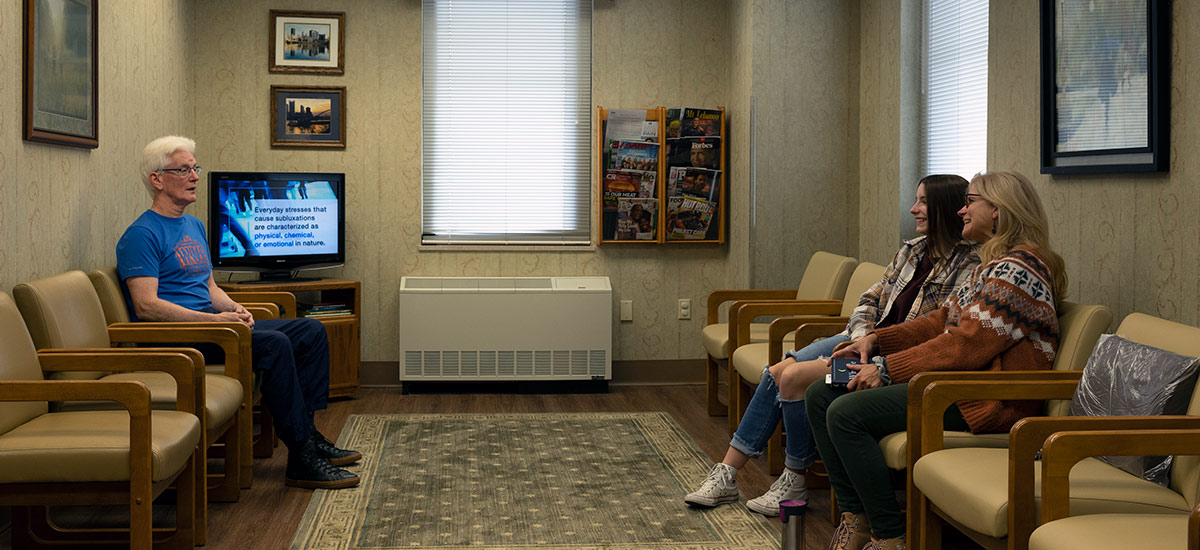 Your First Visit
Plan on about 35-45 minutes for your first visit with us. We'll go over your health history and talk about your current situation and goals, and then Dr. Mager will conduct a thorough examination. Most patients tell us it's the most comprehensive examination they've ever had!
While you're standing, we check your posture, breathing patterns, balance and center of gravity. Then you'll have a seat, and we'll use Applied Kinesiology to check your muscle strength and tone. We'll also check muscle strength and tone while lying face up and face down. Height, weight and blood pressure are also recorded.
After your examination, Dr. Mager will do a light chiropractic adjustment with your consent. This adjustment will help him evaluate your body's potential for change.
Your Second Visit
At your second visit, we're looking for a pattern. We will recheck things that were abnormal at the first visit, and see how your body responded to your first adjustment. Dr. Mager will explain all his findings and lay out his recommendations for care. If you're ready to begin, we'll start your care plan at this visit. You'll be with us for about 20-25 minutes on this visit.
Regular Visits
Regular appointments typically take about 10 minutes, but may take a bit longer depending on what therapies you receive. We don't do long care plans—we work in six-week increments & reevaluate every twelve visits to assess how well your nervous system responds to care. It takes at least 90 days to make a lasting change in the body.
Schedule Today
Contact us today to book an appointment!
CONTACT US »

New Patients at Mager Chiropractic Center | (412) 341-3332