Meet Dr. James Mager
Finding His Passion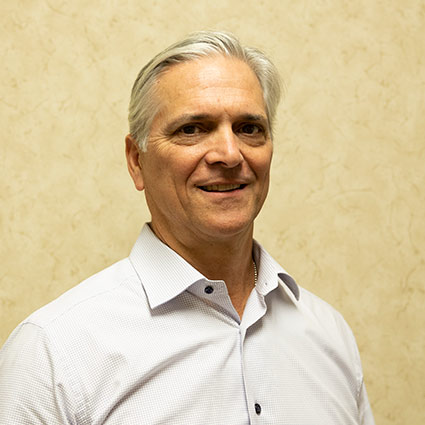 Dr. Mager discovered chiropractic at the age of twelve—his best friend's dad came home and his mom introduced him as a chiropractor, and the whole room "lit up." He was instantly intrigued and wanted to find out as much as possible.
Dr. Mager's parents encouraged him to learn more and pursue his dreams.
He started on his path to chiropractic by helping his friend take care of the office for his father's chiropractic practice during high school.
Education
Dr. Mager started as pre-med at West Virginia University and University of Pittsburgh, then earned his Doctor of Chiropractic degree from Palmer College of Chiropractic in 1980.
While at Palmer, Dr. Mager studied physical therapy and chiropractic. Over the years, he has completed advanced training in orthopedics and epigenetics, and he incorporates this education into his custom care plans for Mager Chiropractic Center patients.
EXPLORE OUR SERVICES »

Life-Changing Accident
In October 2016, Dr. Mager suffered a life-changing injury. Naturally, when people hear this they assume it was a car accident, but the truth is that he was injured in a careless incident caused by another person.
He now considers the accident a blessing in disguise. It allowed him to experience hospital care and a lengthy recovery first hand. Dissatisfied with the nature of care and his results, Dr. Mager went on a journey of learning all he could about how to help his own body heal naturally. This gave him a deeper knowledge of advanced healing strategies for such cases, and a newfound understanding of what many of our patients have gone through before coming to us. He is passionate about sharing what he learned with our patients to help them achieve their own health goals.
Away From the Office
When he's not at work, Dr. Mager usually reads nonfiction—he is passionate about learning. He also loves spending time exercising and hanging out with his ten grandkids!
Book Today
Contact us today to schedule an appointment.

Dr. James Mager | (412) 341-3332